Maintaining a clean working area is the responsibility of either the property owner or the employer. While a hygienic environment is a basic requirement at any workplace, the need for the same is increasing post the Covid-19 pandemic. Clearly, daily cleaning activity may show results when there is no scare of infection spread. However, today when the pandemic is affecting the lives of each and every individual, it becomes important to think through a proper approach for coronavirus cleaning.
Because the infection has so far impacted the lives of many, hiring a commercial cleaning company for deep cleaning of commercial space is the best solution. Professionals cleaning teams can help in many ways. The employers can be sure that all the latest government guidelines adherence takes place within the office. For each and every area within the office space, commercial cleaning staff use a different cleaning method. This ensures that every surface or object within the office is safe from harmful bacterias and viruses.
Commercial Covid-19 Cleaning For Disinfection Of Workplaces:
Without choosing the best covid-19 cleaning company, there will always be a hindrance in reopening offices. Commercial covid-19 cleaning can benefit offices and other commercial facilities in a number of ways, such as:
Increase in worker productivity – Studies suggest that our surroundings have a major impact on our mental and physical well-being. Stress levels remain at a low when we work in a clean and hygienic workplace. When employees feel internally motivated to work efficiently, businesses benefit from increasing employee productivity. By hiring commercial cleaning companies for covid-19 cleaning employers can experience a direct impact on worker productivity.
Better health means fewer sick days – Clean environment has a direct relation with health and well-being. Dust and germs will lead to employees falling sick. Increasing sick leaves is never a favorable condition for any business. When an employee is working on a project, he or she has complete information about the same. Falling sick will lead to delays in project deadlines or negatively impact the business. With the help of commercial cleaning activities, employers can be relieved from the stress of increasing sick days.
Positive impression on customers – We ourselves judge a place by the way it looks from the inside. Be it a shopping complex or a corporate office, a shabby workplace is the main put off for customers. To ensure that your customers leave your office with the best impression, it is important to hire a commercial cleaning company.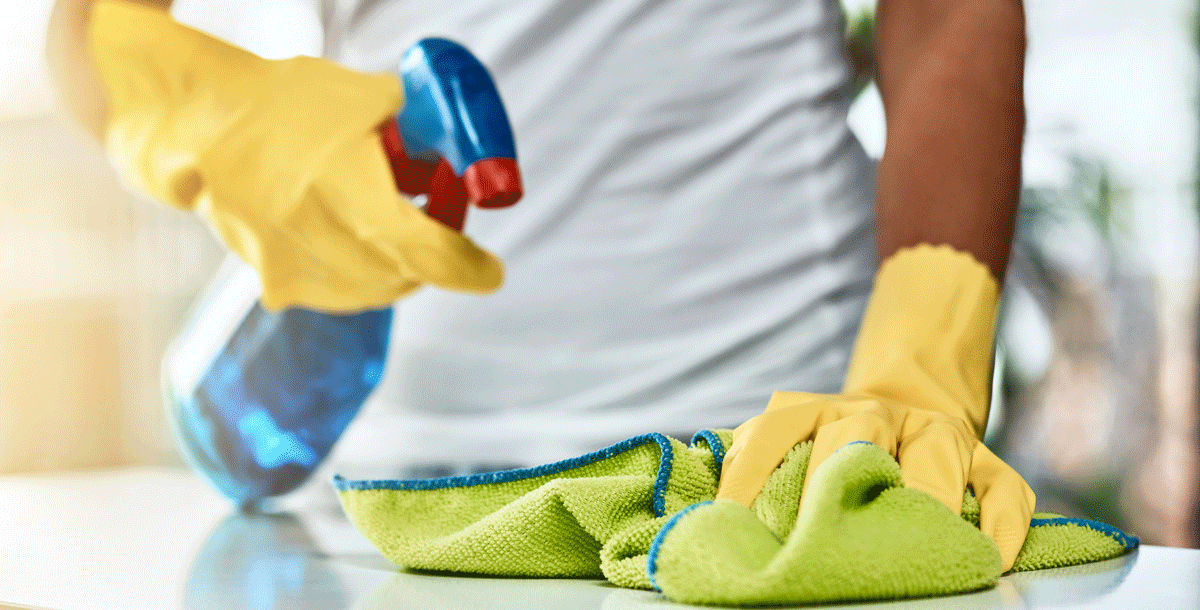 Proper equipment availability – The right cleaning products coronavirus are a must to get a safe working environment. While the in-house cleaning team can perform the basic dusting and mopping activities, the much needed professionalism comes with commercial covid-19 cleaning. The cleaning procedures of a good commercial cleaning company make use of the best equipment.
Prevention of building from molds – Because the offices are reopening in a hybrid mode, there is a tendency that cleaning teams ignore deep cleaning activities. In any property, molds are capable of growing within 24 hours. In order to prevent the building from molds and other health risks, commercial cleaning is your only resort.
Best results – The kind of look we witness in television series of any corporate office is the true desire of every office owner. Shiny, dust-free office space is something you will never get with the help of just the in-house cleaning team. For best results that meet your expectations, commercial cleaning is the only resort.
Time and money efficiency – The generic view is such that commercial cleaning is never time and cost efficient. This myth surrounding commercial cleaning is the main reason why so many corporate offices are still hiring an in-house cleaning team. On the contrary, commercial cleaning companies are coming up with several packages. Choosing the right cleaning company ensures your workplace is ready before employees step-in. Furthermore, with so many offers and packages, the services are affordable.
Quality of office space intact – We all know for a fact that it is the daily maintenance activities that keep the quality of anything intact. In order to lengthen the life of an office or have the same quality as a new office, commercial cleaning is essential.
Flexibility – Commercial cleaning comes with utmost flexibility. Be it the services or the timings, cleaning companies prioritize the client's interest in all the aspects. Whether you want the cleaning to be done at night or you want only a small area to be cleaned within the office, commercial cleaning can help in all aspects.
Conclusion:
Putting the right resources to use in the correct manner is what gives the best results. This is exactly what commercial cleaning companies offer to their clients. They understand the requirements of each client, customize a cleaning plan and execute accordingly. This not only gives a unique treatment to every client, but also leads to cost effective results. Fighting against the fatal coronavirus is difficult but not impossible. Maintaining hygiene at personal level and within the workplace will take us a long way in this battle. Hence, now that offices are reopening, as an employer make it a point to hire the best commercial cleaning company for your workplace.