"You can't buy happiness, but you can buy succulents! And that is pretty much the same thing."
Succulents are those distinct species of plant which have fleshy, thick leaves to help them retain water in dry climates with low rainfall rate and high temperature. Not just these kind of plants store water in their thick leaves but also in their stems. The word succulent has been derived from the Latin word "sucus" meaning juice or sap. The most common succulent plant of all times is cactus having spiky thorns attached to its entire body. Succulent plants are commonly treated as ornamental plants because of their low maintenance properties and of its striking appeal. Plant families like  Aizoaceae, Cactaceae, and Crassulaceae are mostly belonging to this species of succulents. Popular succulent plants would be Aloe Vera, Jade plant, Kalanchoe plant, Snake plant, Red Moon Cactus, Zebra plant and Ball cactus.
When you gift succulent plants to someone, it would possibly mean that you think they are a strong person or you care about them. Succulents have other symbolism when gifted to someone dear like it shows that you want to protect them or even you wish to secretly convey that you have a major crush on them or are attracted towards them. Being a hardy yet a gorgeous plant, succulents can make an excellent gift for various special occasions and festivals. But the question is how to take care of a succulent plant, even if it requires no or minimal care? To answer this question, read this article carefully and to keep your succulents happy, healthy and hearty.
Succulents Love Plenty Of Sunlight – Six hours per day of sunlight can make your succulents, the happiest. Unlike many plants, succulents just love sunlight. But make sure, you equip the idea of exposing a new baby succulent to sunlight gradually and not all at once. Keeping your little baby succulent in six hours straight of sunlight may scorch them completely. So try to take mini-steps of introducing them to sunlight by bringing them from shade to full sun exposure over a period of some time.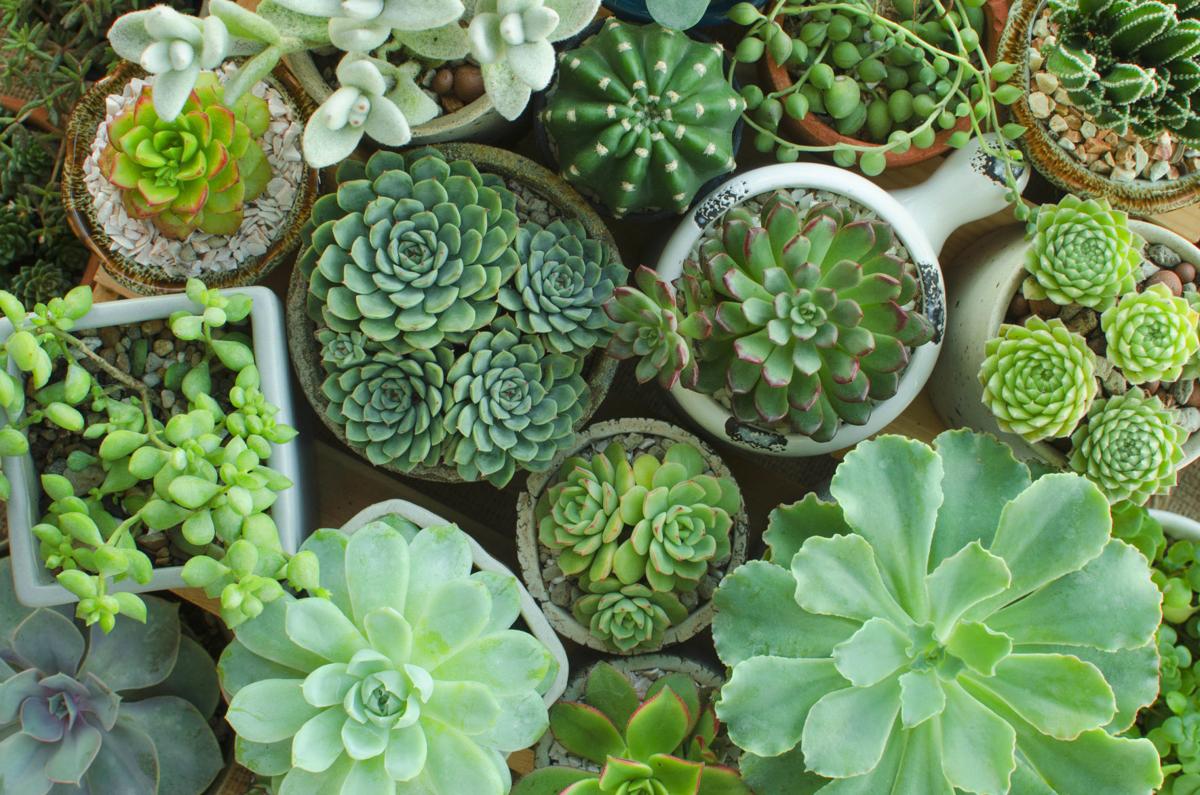 Shift Them From One Place To The Other Frequently – Break the monotony of these succulents and rotate them from one place to another frequently. If you place your succulents at the spot where it receives the sunlight most, then the succulent may end up turning towards the sun. Hence rotating them will help them stand straight and strong.
Water According To The Ruling Season – When it comes to watering any plant, you need to consider the season. During spring and summertime plants like succulents require lots of water to thrive than it requires in fall and winter. One needs to water the succulent plants when the topsoil appears to be dry. Remember overwatering doesn't contribute towards plant growth rather worsens it. Also, water the soil of the succulents and not water the entire leaves branches of it. It may end up weakening the succulents and may end up rotting them up.
Clean Your Succulents – Succulents plants end up gathering a layer of dust particles around its surface which can inhibit their growth. So clean them with a damp cloth to keep off the dust particles at bay.
So, these were some fruitful care tips to look after a succulent plant. Make sure to follow them!