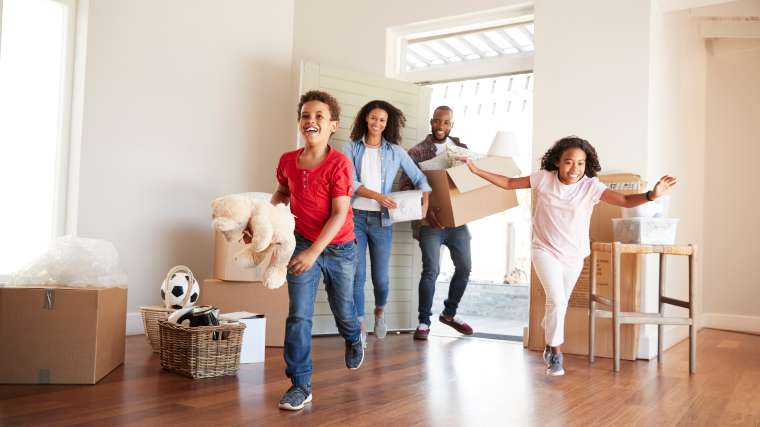 There are many benefits to homeownership. Living under someone else's roof is always subject to many rules that can make a person feel restricted. Owning your house gives you the freedom to create the exact home you need to live your best life. It is natural for many young people to feel overwhelmed at the idea of buying a home. It does feel like a very large undertaking. But in fact, it can be quite open and streamlined if you have a good plan.
Mortgage lenders do not need you to be fabulously wealthy. They are only concerned with your ability to earn a steady income. If you have a good credit history and can show that you are in a stable income with good prospects, you should be able to find a very good deal. Most states run programs to assist people to buy their first homes as well. First-time homebuyer loans can even come with the added benefit of your mortgage lender preapproving you for the loan.
This will strengthen your offer over others when you find your dream property. There are other considerations to buying a home as well. The research you do and the preparations you undertake will help to keep the path to homeownership smooth and free of bumps.
Stay Within Budget No Matter the Temptation
Real estate agents will show you houses that range from the bottom to the high-end of your budget. It is in their best interest if you were to choose a more expensive house. But this is not always a predatory tactic. Some first-time buyers simply set a smaller budget because they are holding some finances back for redecoration and remodeling. If you are doing this as well, then you can play with your budget a bit.
But, the cost of remodeling is never cheap. Spending too much at the outset sets an unhealthy precedent. You should be spending a workable percentage of your income on the house. Spending too much may lead to your family living in a house that you cannot afford to remodel. This will create unease and discomfort to the point that you may regret your purchase.
At all costs, you must avoid buyer's regret over a sizable purchase like a home. It is better to take your time and keep looking for houses that are within your budget than to take a leap on a seemingly perfect house. There is always a better house out there. You must trust the process and keep searching till you find the right one.
Be Clear About What You are Looking For
There is no need for your real estate agent to show you a bungalow if you prefer to have a multi-story home. A fenced-in pool will not suit a family that prefers lawn games. Giving your agent a clear list of what you want and one of what you prefer to avoid will help make the process easier. It will be a waste of your time to go on sightseeing tours of homes that are clearly unsuited to your lifestyle. Be clear about locations as well. If you and your partner plan to have children, then you must choose a home that is big enough for a family. A single person focused on their career will want a house that is an investment while also close enough to the city.
Knowing what suits your lifestyle is the best way to find a home that can be adapted to that lifestyle. Sometimes, new home buyers simply do not find the right house. They can keep searching for a long time and remain unsatisfied. This is because what they require from a home is simply not available in the market. If this sounds like something you have experienced while looking online at homes in your area, you may want to research how much it costs to build a house.
A new build house can be expensive, but if it is your forever home, it may well be worth the investment. It is better to spend the money to build the exact house you want than to live somewhere you never quite feel at home.
Some people like the idea of a fixer-upper home. These houses can be very affordable simply because the sellers know that no one would want a somewhat dilapidated house. For families that enjoy handiwork and carpentry, a fixer-upper home is a wonderful opportunity. You will be able to purchase the home for a very competitive price leaving you with enough money to pour into remodeling. These homes can be completely transformed under the loving care of an invested home-owner.   The one thing that can make a house into a home is an owner that loves it and takes good care of it.
Meta Title: Buying Your Dream House: Guide to Planning and Finding the Best Deal
Meta Description: Homeownership is a big part of the American dream. The process can seem daunting but with some research and organization, it can be quite a straightforward undertaking.
Tags: