When it comes to repairing and maintaining your pump, the best method of avoiding costly repairs in the long run is investing in regular water pump repair. This ensures you keep it functioning properly and working efficiently as it should, Taking care of your water pump ensures it lasts longer and works better, ensuring you avoid the expense of frequent repairs or a full replacement. In this guide, we'll look at why regular water pump inspections are key to avoiding costly repairs. Read on!
The Different Types of Water Pump Maintenance
The best way of categorizing water pump maintenance is through the mode used for drawing out the maintenance plan. Based on this, there are four main types of water pump maintenance which include the following:
Corrective Maintenance
Corrective maintenance is the most reactive method of water pump maintenance and involves replacing or repairing parts as required to keep your pump working correctly. While the method may be important for some instances, it is often not ideal because of its disruption of operations and high cost.
Preventive Maintenance
Preventive maintenance is another popular method of water pump maintenance focusing on proactive measures such as regular adjustments and inspections. This helps avoid probable issues and keeps your water pump working at optimum efficiency. Using a reliable checklist for your water pimp maintenance, professionals conduct a rigorous checking and the required maintenance as and when required. This method is commonly used in industries.
Predictive Maintenance
Predictive maintenance uses advanced equipment and sensors to check the condition of water pumps and other parts in real-time. This allows you to detect potential issues before they arise and avoid costly repairs or replacements. However, this method is cost-intensive and not ideal for small-scale water pump systems.
Condition-Based Monitoring
This method of water pump inspection is a newer method that collects data from sensors to assess the condition of the water pump and other equipment. This data is then used to come up with a customized maintenance plan tailored to you equipment's specific needs. This method is more effective than the traditional water pump preventive maintenance methods that can reduce the costs and downtime. However, setting up this method is a bit costly.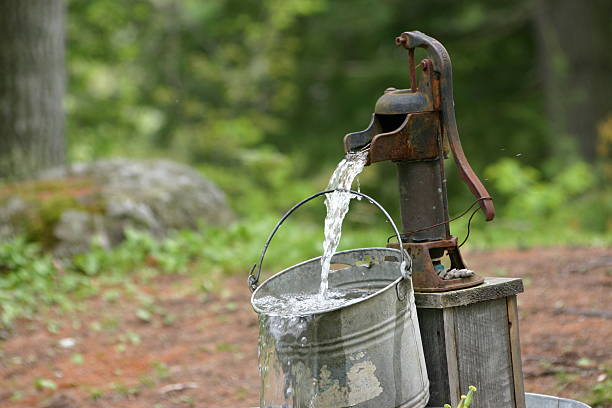 Water Pump Maintenance Tips
To prevent the expense of frequent repairs or a full replacement, you can follow these maintenance tips to take great care of your pump.
Inspect your water pump regularly
Monitor the flow rate
Check the lubrication
Maintain the records of maintenance to the pump
Use the services of professionals
Check water pump exterior for any leaks
Check for foaming or oil discoloration
Inspect all gaskets to ensure there are no oil leaks
Check bearing temperature for overheating
Clean the bearing covers if needed
Check for unusual noises or excessive pump vibration
Check the water pump cooling system
Clean level windows and oil bulbs
Grease bearings as needed
Change the oil in the bearing systems
Parting Shot
Regular water pump repair and maintenance is crucial to ensure your water pump performs at excellent levels and increase longevity. By following the above mentioned tips, you can ensure your water pump works efficiently and smoothly. Scheduling regular water inspections with professionals, cleaning and lubricating the pumps as needed, and monitoring the operating conditions can help you avoid costly repairs or replacements. Caring for your water pump will extended its lifespan and contributes to the overall reliability of your water pump system.