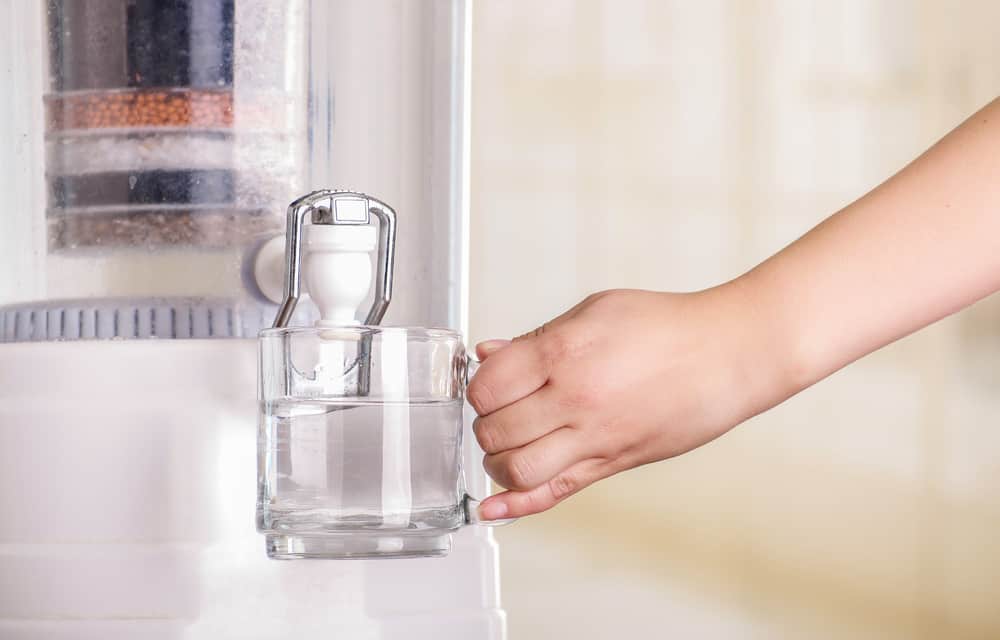 Talk about the latest buzz in the wellness industry and it's hydrogen water which is raking up maximum limelight today. Hydrogen water is hydrogen infused water which comes with a number of great health and wellness benefits. And there cannot be a better way to get easy supply of hydrogen water at home than by getting hydrogen water machines. These machines are available in various sizes and some of them are even portable. You can read here reviews of hydrogen water machines and understand the various models and options you have.
The post below offers a brief on some of the top-rated hydrogen water machines you might plan to buy in the coming year.
Lourdes HS72
Lourdes is one of the most esteemed names in the hydrogen water scene and the HS72 is one of its most widely used models. Yes, it's slightly on the pricey side but the high cost is justified, courtesy the machine's cutting-edge features.
In regard to performance, the Lourdes unit is able to ionize around 1.8 liters of water every cycle. One of the most important aspects of the model is its uniquely contoured floating hydrogen lid that prevents evaporation of hydrogen ions from water. You can operate the machine in three different time cycles- 30 minutes, 20 minutes and 10 minutes- based on your specific needs. However, longer the time, better would be the level of hydrogen in water.
Mention must be made of the HS72's cutting-edge ionizing system which is officially known as "Separate Chamber Electrolysis". This advanced mechanism integrates the unit's SPE (Solid Polymer Electrolyte) and PEM (Proton Exchange Membrane) with SCE technology which helps to churn out hydrogenated water. It's to note here, this Lourdes model won't bring any kind of change in water TDS level- also it won't permit other types of ion particles such as Oxygen to get mixed into hydrogenated water.
Then the Lourdes model sports premium quality ion plates which are made from silver titanium blend, topped by a coat of platinum. It's made in Japan and hence you can be assured of excellent metal purity.
Top Features:
Fast ionization- saturates completely in just 10 minutes for 500 ml water
Advanced SCE plus SPE plus PEM technology
D/I H type filter cartridge
Indicator for cartridge replacement
Pitcher capacity- around 1.8l
1 year of manufacturer warranty
H2 Sports USB
If you are looking for portable hydrogen water generators that you would be able to carry with you all the time, this H2 model would be a great pick for you. It's compact, handy and hence perfect to travel with.
The H2 unit is an advanced IoT-enabled hydrogen water generator which assures fast and accurate processing of hydrogenated water for busy professionals and athletes always on-the-go. The device churns out hydrogen ions say from 1.0-1.5 PPM in a cycle of 5-7 minutes in a 400 ml glass bottle.
The machine is powered by lithium-ion battery which is easily rechargeable. You can even plug the device into your regular AC connection. The machine comes with USB port that would help you to connect the unit with other devices such as battery bank, car charger, laptop and so on.
Another great thing about the hydrogen water machine is that it can work with various water sources. Be it RO water or tap or filtered or distilled water, the machine can ionize all. In regard to build, the H2 Sports boast a sturdy construction with titanium ionized plates that are further coated with platinum. The  best part is, these titanium-made plates remove harmful heavy metals from water such as Chromium, Nickel as well as Molybdenum waste to ensure the drinking water is free from toxic materials.
The H2 model runs on Lithium batteries which can assure up till 12 water recharging cycles.
Top Features:
400 ml storage capacity (glass bottles, also comes with two adapters for plastic bottle
Hydrogen ions come in range of around 1.0 to 1.5 PPM
Solid Polymer Hydrogen Water Electrolysis
Advanced Proton Exchange Membrane (PEM) technology
Titanium ion plates coated with platinum
Rechargeable Lithium batteries
Plug and power mechanism
Allows to be powered via USB port
Runs 12 ionizing cycles on one recharge
Certified by FDA/EU/CE/RoHS
3 color options- white, gold and silver
Carries inhaler adapter
Self-cleaning mode