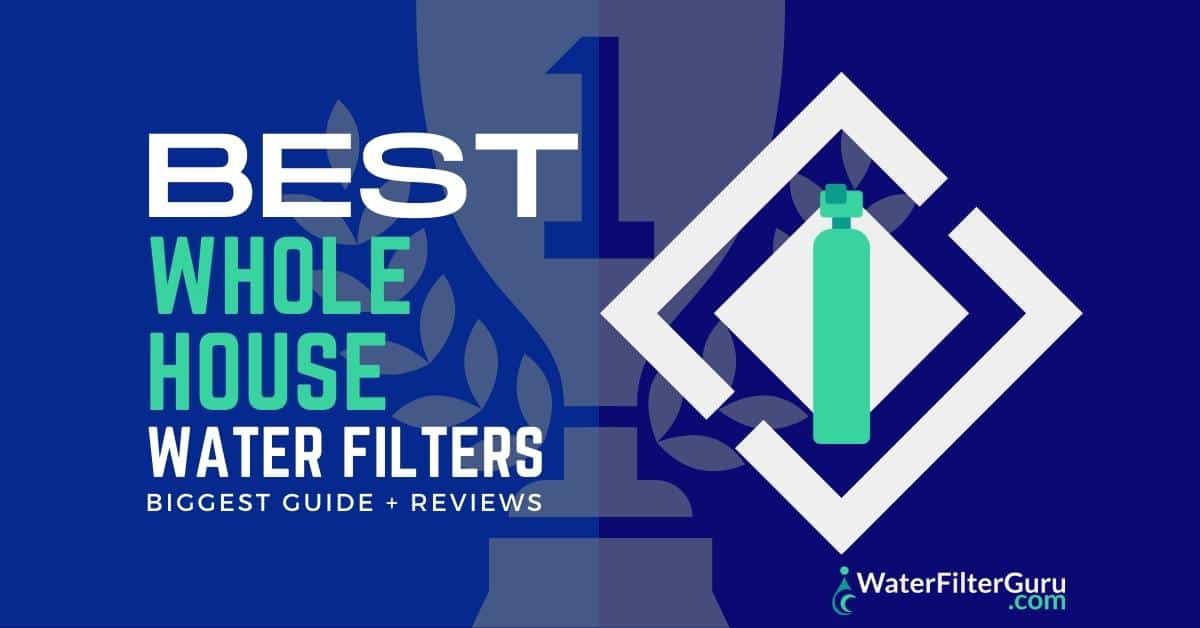 Are you planning to buy a home water filter, but you find it challenging to identify which is the best pick for your home consumption? Worry no more because these guys are well-known to have high-quality water filters for home-usage. Home tap waters are not usually fresh, clean, and always safe to drink. Therefore it is advisable to take a sample of your home tap water to a certified lab, which will examine your water and inform you of how many contaminants are available for easy purchase of your home water filter.
Although that is the case, each water filter and pitchers serve a certain number of people, varying from one household to another. Besides that, pitchers and water filters are of various quality and are made to serve different purposes. Some are mainly made to improve the taste of water, remove contaminants, and others to do varying functions, and the list is endless.
Since most public water supply passes through many pipes before reaching your kitchen tap, they may carry contaminants, heavy metals, dust, rust, and other pollutants on the way. Therefore, it's essential to get an excellent water filter that will meet your needs. Plus, the chlorine in the water leaves a rancid odor, which forces many homeowners to look for alternative plans to get clean and fresh drinking water. If you wish to buy an affordable filter, the RPWFE cheap replacement will be helpful.
Even though the water contaminants may not be so many, your health is indispensable. Therefore, ensuring you and your loved ones drink safe water with natural minerals is the first step you should take. Thanks to advancements in technology, there are several water filters available in the market today, and it can be tough to find the perfect home water filter that perfectly fits your family members.
Below, you will learn about five of the best home water filtration systems. Each meets the diverse needs of every individual and budget, but there's always something for everyone.
1. Best Priced Water Filter
Regarding affordability and ease of use, the Brita Standard Metro is one of the best picks you can buy to filter water at home.
With this filter, you can either use a long-lasting filter that lasts for six months with activated carbon to remove excess chlorine and heavy metals or get a standard filter that lasts for two months. With an inbuilt light indicator, you can quickly tell when to replace your filter.
2. Excellent Whole-House Filter
If you have a family of six and more members, the Pelican PSE1800 system will serve you. Although it's quite expensive, its filtration rate is fast as it cleans ten gallons of water per minute.
The whole-house filter filters all the water flowing to your home, whether it's to the kitchen, bathroom, or toilet, water around your house is safe and free from chemicals, chlorine, and debris.
It makes the whole-house economical with a deposit pre-filter and carbon media since you can replace the filter after nine months and the carbon after five years.
3. High-Quality Under-Sink Filtration System
Looking for a quick and easy water filter to install and use? Waterdrop 10UA is regarded as a high-quality under-sink filter with a 3-step filtration process that eliminates heavy metals, chlorine, unpleasant flavor and smell, debris, rot, arsenic, and lead. The water drop filter filters up to 8,000 gallons of water, which on regular use can last a large family for a year.
4. High-Quality Reverse Osmosis System
APEC Water Systems is one of the best reverse osmosis water systems. The water filter system is the best pick under this category. With a unique and excellent membrane, every mineral, metals, salts, and everything that might get mixed in water gets rid of every mineral.
5. Well-Designed Water Filter Pitcher
When it comes to design, the Soma 10-Cup has a natural look with a bamboo grip and geometric filter, sleek enough to proudly display it on your kitchen counter or anywhere on your dining table. Besides that, it is BPA-free; you will get the chance to enjoy drinking fresh and clean water from an organically inspired and made water filter. It removes unwanted chemicals, dust, debris, and sour taste and odor from your kitchen tap. There are numerous water filters in the market, but first, take a sample of water to a certified laboratory to test the water for impurities to help you decide which filter to buy.
Also, consider the number of consumers in your house and your budget, which will assist you in determining what filter to buy.